I didn't write this song with Christmas in mind, but it certainly celebrates
the wonder and triumph of the incarnation, Gods blessed gift to us.
Jesus Came for the lost.
He Came to meet us in our loneliness and our need.
He Came to meet us at the end of our road after all of our efforts are spent,
and still we are in our failure. At the end of our goodness that can't be
enough. At the end of our weakness and blindness and selfishness.
He Came to the place that he knew these things would lead us.
He Came to walk that road to its inevitable end, and having purchased the
cross with His sacrifice, wait for us there.
He Came so that we would find Him in His patience and kindness and
saving grace.
He Came to take us up and never let us go.
He came to lead us home.
"For God so loved the world that He gave His one and only Son, that
whoever believes in Him shall not perish but have eternal life.
For God did not send His Son into the world to condemn the world, but to
save the world through Him".
Oh that we would humble our hearts and give Him the welcome that He
desires. That we would love as He loves.
That the gift God gave on that Bethlehem morning would be the one we
receive and share and walk in.
The gift of a Life that has overcome death, a life that is eternal.
By His Grace and mighty power may it be so.
Amen.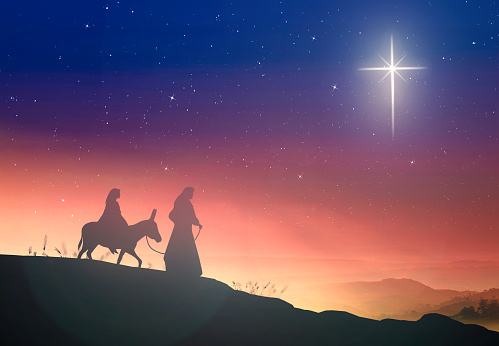 You came to me a baby in a manger
You came to me so long ago
At first to be a stranger
And you knew you knew me well
So you waited at a distance
You knew you knew me well
And you hid me in your heart
I lost and alone so far from home
Dropped into the darkness
You waitin for me to wake up and see
You were waitin for me
In your patience and in your kindness
And I heard as a child
Of a shepherd and a Savior
So gentle so strong and kind
Felt like a sunrise and the glory of a spring day
That day and that seed
I can look back now and almost see it
But what seasons and times and storms and climes
Had to pass over my head and run through my mind
To make me hunger and thirst and see that I did need it
I lost and alone so far from home
Dropped into the darkness
You waitin for me to wake up and see
You were waitin for me
In your patience and in your kindness
And there I was all alone
At the end of my road and I cried out to you
Must have been like music to your ears
You'd been waitin all those years
To pick me up and bring me home
And you came you know you came
And you took me in your arms
And you stayed you know you stayed
And you will never let me go
And we walk through the darkness
And we walk through the pain
And step by step a kingdom we gain
It's your strength in our weakness
Retracing our steps redeeming our time
Through every lonesome valley and every
Mountain we climb
You give us beauty for ashes
And now lookin back and lookin ahead
And I'm searchin in every word you said
And I'm listening for my way
And I'm watching for my way
And you are the way
You came to me a baby in a manger
You came to me a Savior on a cross
For you knew you knew me well
And purchased every lost step of that distance
You knew you knew me well
And you took me to your heart
You know you know me well
And I am hidden in your heart
And I am yours and all is well