My wife and I had just returned from a week's visit in New York City. I had been in big cities throughout my life, but I had never experienced anything as huge and densely populated as this. We stayed on the 35th floor of a hotel just blocks from Fifth Avenue. The activity around us was non-stop.
Home again, one morning in a time of quiet, I found myself reflecting on being among that sea of humanity. Knowing that God saw and loved each person, just as I knew He loved me, and wondering if I was doing my part in communicating that Love to those that I walk in the midst of. I thought of the book of Isaiah where God asks, "Who shall I send?" and Isaiah responds, "Send me." Was I living, am I living, as one that He can send?
This song expresses my desire to be that one.
To share that in the midst of our struggles, our battles raging, the din of war.
Is Our God and His Love.
That He was, and is, and will forever be, for me.
That He was, and is, and will forever be, for you.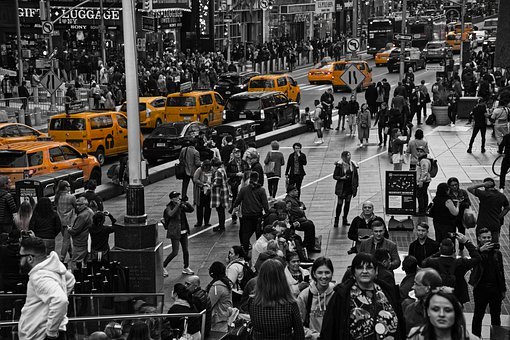 In your searching, are you finding
what you're needing, in me
Am I hearing, am I seeing
where your leading, in me
More beautiful than diamonds, more precious than pearls
Truth be told the Banner, The Spirit unfurls
Against battles raging, the din of war
Humbled and empty, to bring us more
More than the present, more than the past
More than the promises, the truth at last
You were, You are, and You shall forever be ( 3x )
For me
Am I rising, am I shining
Through the darkness, to the sea
Of Your calming, of Your coming
Of the captive, setting free
Blessed are the hungered, blessed are the weak
Blessed is the finding, of those that seek
Through battles raging, the din of war
Humbled and empty, finding so much more
More than the present, more than the past
More than the promises, The Truth at last
You were, You are, You shall forever be ( 3x )
For me
You're my searching, You're my finding
My beginnings, my end
Ever living, ever Loving, ever giving
You were, You are, and You shall forever be ( 3x )
For me