This song came out of a season of questioning my very direction and purpose. Feeling very alone in my struggle, yet believing that God loved me and saw me, loves me and sees me.
I decided to prayerfully enter into a 40- day fast. I told no one, not even my wife. At the end of those 40 days, on that very day, three very specific and particular confirmations of purpose and direction were revealed.
First was an unprecedented phone call from an associate of my wife, this person was a complete stranger to me, but the calls intent and content spoke directly to my prayer for direction.
The second was an unexpected surprise gift from a friend. The giver, a student of mine, shared with me that the gift had been delayed over a month in shipping. Again, the gift speaking directly to my prayer, and given to me on this 40th day.
And thirdly, (which actually was the first to occur) was this song. It is not my practice to try and create songs. Rather the music that I share and produce is always the giving of myself to an inspiration. I don't seek the inspiration, but in seeking God, the inspiration comes. That morning in my devotional time, the first hour of my day, this song came.
We can believe that God sees us, loves us, is the Omniscient, Omnipresent, perfect Heavenly Father who is truly beyond our comprehension, and still feel uncertain in our way. We can faithfully be in His Word, and seek His voice, and still be left waiting. It is this place of expectant waiting that affords the opportunity to grow in and gain our most precious possession. Our gift of Faith.
I hope that this song encourages you in your faith, in the assurance that beyond what you may feel or see, He sees and feels for you.
That in our place of seeking and waiting, we find that He is Faithful,
and that we are not alone.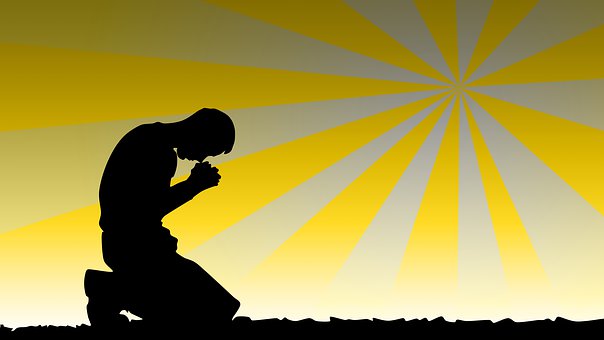 Carry me Savior
I'm not alone with You near me
Safe in your arms in Your keeping
I will go on
In the quiet, in the darkness
In the secret, alone
I wait for You to come down
And know me
In the stillness, and the waiting
In the listening, and the prayer
In the face of the unknown
I believe, You are there
And, somewhere in the Heavens
You're kneeling at The Throne
I know You hear me
And I am not alone
I am not alone
For the broken
For the poor
Those in darkness
To know there is more
Surrounded, by things I can't see
Coming to You here, empty
And You're filling me
And, somewhere in the Heavens
You're kneeling at The Throne
I know You hear me
And I am not alone
I am not alone
And, somewhere in the Heavens
You're kneeling at The Throne
I know You hear me
And I am not alone
We are not alone