March 27, 2020
I chose to start this communication with today's date because the date is significant. We are now living in a time and day that will surely become a reference point to us all. Who we are and where we are today, will become who we were and where we were then. As a seed planted in its season will in due time bring forth its fruit, may our prayer to Our Father in the Name of Jesus, and our love to one another go forth most liberally, to make way for a harvest to be seen in days to come.
The purpose of this music has always been ministry, that it would offer and communicate to others the Grace of God in the gift of His only begotten Son, the first born of our salvation and re-creation, our redeeming Savior, the Lord Jesus Christ.
If you have received Him, then you may walk in His wonderful promises and provisions — He will never leave or forsake us.
It is my hope that this song aids you in entering into His rest. It is my testimony that in all of my life, through every test and trial, through every loss and loneliness, God has seen me through and has made me more than a conqueror through Him who loved us, Christ Jesus our Lord.
The storms will pass. Our Rock will remain. He is Faithful and True. He is Jesus , who delivers us from our sin.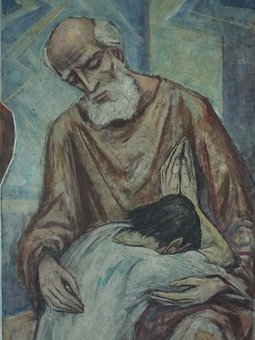 I will bring to you my heart – My God
I will lift to You my Prayer – My Lord
Only You can show my way – My Savior
You will search me in Your Love – I know
Your Promises – – –  are True
Your Faithfulness – – –  will prove
I will wait here on my knees – in the quiet
I will give to you my thanks – and You will hear
Bring to me Your saving word – through the silence
My heart opens to your touch – My God
Your gentleness – – –  takes me in
Your loving kindness – – –  calls me friend
Father take me up your child – in Your arms
Hold me to your loving Heart – my home
May I trust in You alone – My Savior
Guide me in your work and way – show me
Your Promises – – –  are True
Your Faithfulness – – –  will prove
I will bring to you my heart – My God
I will lift to You my Prayer – My Lord